Le Studio WebDesign portfolio
André Lalonde Marine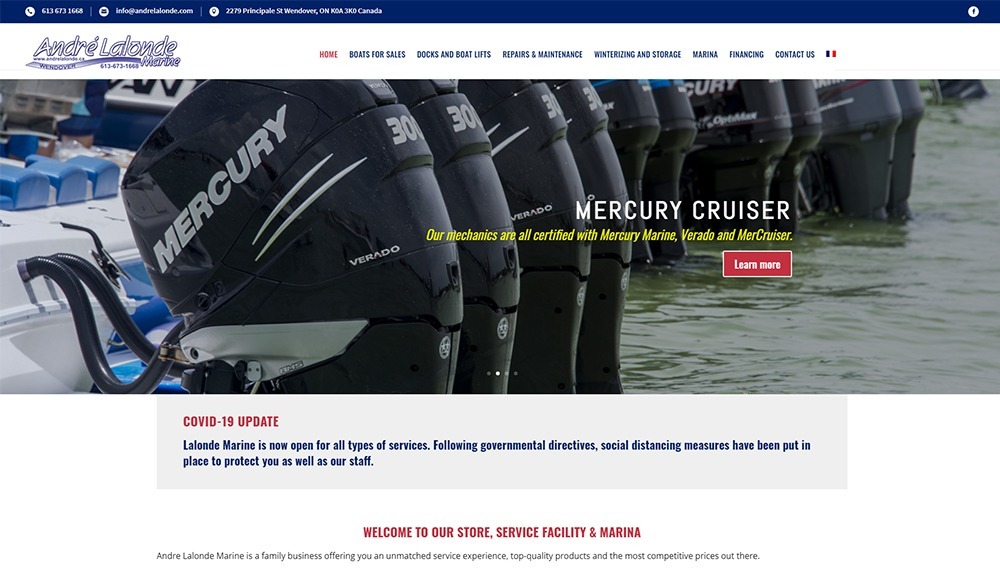 André Lalonde Marine has been a client of Le Studio WebDesign for well over 5 years now.
They recently needed to modernize the look of their website. They wanted a more sophisticated (yet simple) way of showcasing their boats for sale. We built a store to present their boat inventory. We kept the level of details to a human understandable content.
Over the years, we did get a very good understanding of their business model. This allowed us to develop high quality content with SEO in mind. Based on pre-defined keywords, we strategically worded the content for proper Google indexing.