Le Studio WebDesign portfolio
Parent Marine Services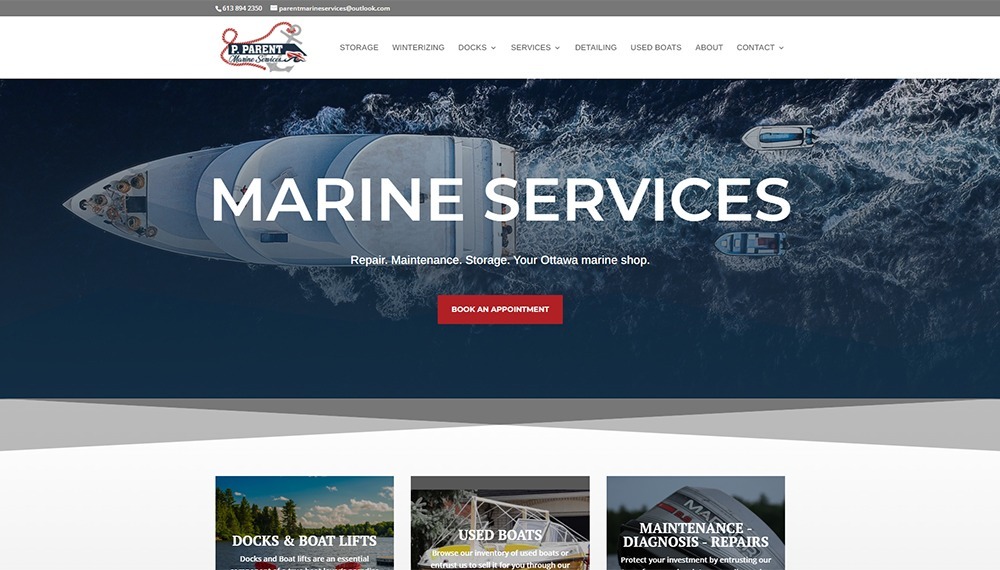 When they came to us, Parent Marine Services were looking for significant enhancements to the look and content of their website.
Le Studio WebDesign understood their business and built a site architecture to present their services in a structured manner.
We created the content to clearly describe the various services. With SEO in mind, we started the content development with a keyword research, strategically wording the content for proper Google indexing.
Parent Marine Services also had a requirement for an online quote form. Upon submission, the business owner and the client receive a copy of the quote through email in a PDF format.